14 X1 Kids Bike
You've watched your kid master the balance bike. You've seen them show desire for progression already at a young age. Take it to the next level with Forth's X1-series trail bikes. The 14 X1 Pedal Bike is the perfect bike to start hitting the local single track or bike park with your little rider.
Short reach levers, wide bars, lock-on grips, short stem – all components in a trail-ready cockpit for your little charger.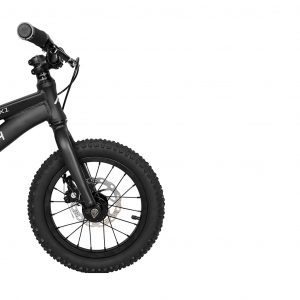 Lightweight tig-welded aluminum fork, housing a powerful disc brake with 140 mm rotor, activated by easy-squeeze short reach levers.
Simple single speed drivetrain designed for kids, with a sturdy 3-piece crank.