Awesome Bikes for Kids
The ultimate destination for kids bikes, empowering the next generation of riders. Go forth and conquer the trails with our innovative kids mountain bikes that ignite passion and adventure in every young cyclist.
Built
For th

e Kids
FORTH Kids Bikes are the catalyst for amazing adventures. Get your kids outside on bikes they'll love to ride. Watch the progression, and see their confidence grow on bikes designed specifically for kids that fit right, look cool, and stand up to anything thrown at them.
Lightweight
Kids bikes shouldn't weigh as much as the kids riding them. Forth bikes feature tough, durable, lightweight aluminum frames.
Kid Geometry
Learning to ride a bike should feel natural, not forced. Progression should feel comfortable. Kids grow fast, so bikes need to be sized right to inspire the most confidence possible.

Proper Gearing
Extend your family rides. Tackle tougher terrain. Gearing matters, so Forth Bikes come standard with the right components for all styles of riding.
Two Styles of Kids Bikes
to Fit Your Child's Riding:
PARK Series Bicycles
Conquer the Sidewalks. Rule the Neighborhood!
PARK Bikes are tough, durable, lightweight kids bikes designed to help your kids discover and maintain the joy of riding bicycles at a reasonable price point.
X Series Bicycles
Conquer the Trails. Dominate the Mountains!
X1 and X2 Bikes help your kids take their riding to the next level. Hit the trails with youth mountain bikes ready to take your kids on their next adventure.
Which Style of Bike is Right for my Child?
We're just a few parents who ride bikes
At Forth Industries, we're not your average company. We're a crew of bike-loving parents on a mission to ignite the joy of riding in every child's heart. Our goal is simple: get more kids on bikes and make mountain biking accessible to all.
Get More Kids on Bikes
Pedaling is our passion, and we're determined to share it with the world. We believe that every child deserves the wind in their hair and the thrill of exploring on two wheels. That's why we create affordable, top-notch kids bikes, making it easier for families to embrace the joy of cycling together.
Chasing Smiles
At Forth Industries, we're all about those wide-eyed grins and contagious laughter. We live for the moments when a child conquers their fear, masters a new skill, and can't stop smiling. Our kids bikes are crafted with love and care, sparking joy and igniting endless giggles. Join us on this wild ride as we spread happiness one pedal stroke at a time, and continue developing awesome bikes for kids.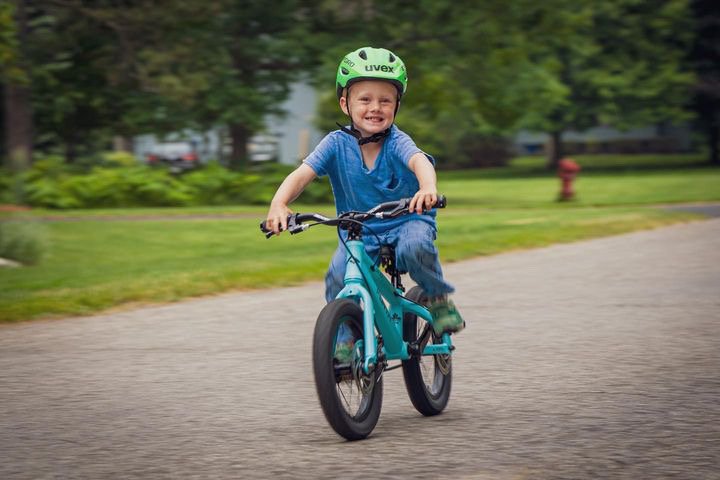 Make Mountain Biking Financially Accessible
Mountains were made to be conquered, and we want to help kids conquer them all. Our mission is to break down financial barriers and ensure that no child misses out on the excitement of tackling tough trails. We design high-performance bikes for kids without the sky-high price tags, so young riders can experience the freedom and adventure that comes with conquering the great outdoors.
Stay Up To Date.
Sign up with your email address to receive news and updates from our team.